Disturbing The Peace (Originally Transmitted 7 Nov 1975)
Everyone thinks Mackay is leaving and his replacement is an old adversary of Fletch's, one Napper Wainwright. The cons stage a riot in order to humiliate him and at the same time bring back Mr Barrowclough. Mackay, however, returns after his unexplained trip away.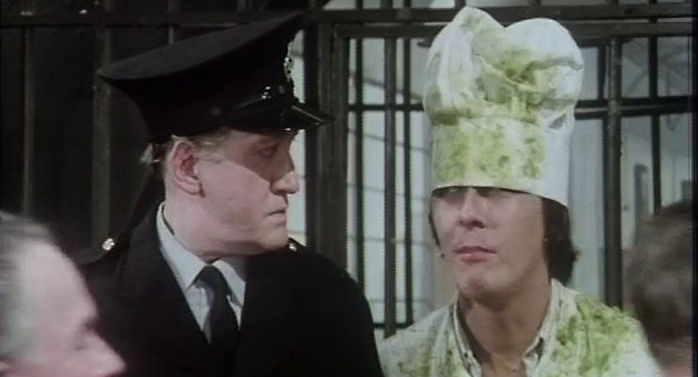 Video Clip from "Disturbing the Peace"
This is a great clip. Mackay tells off Fletch for offering to bet with him. But the admonishment is not exactly for the reason he thought!